The startup advice that founders often miss?
---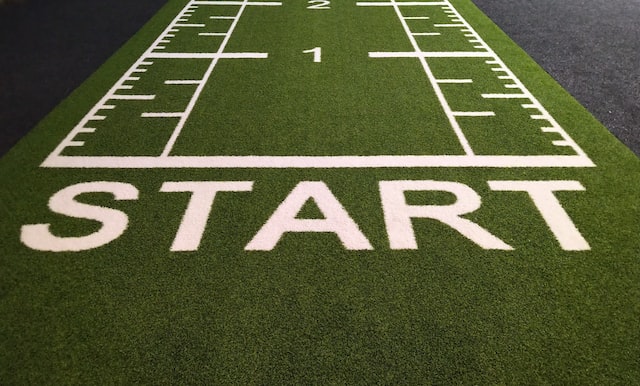 ---
When starting a business, it is important to have a lawyer review your proposed business plan. Laws and regulations can cover a wide range of areas such as company filings, employment matters, and the sale of goods and services.
According to Crest Legal, having a lawyer review your business plan, you can be assured that there will be no legal or regulatory issues that could delay the progress of your business.
Additionally, an experienced startup lawyer will be able to identify any risks associated with your business and provide information on how to mitigate those risks. Having a lawyer review your business plan is an important step in ensuring the success of your startup.
Image from AVC.COM
It is essential to make sure that you are in compliance with all relevant laws and regulations. Otherwise, you risk encountering delays and roadblocks that can put a strain on your resources and jeopardize the success of your venture.
An experienced startup lawyer will be able to quickly review your proposed business plan and identify any areas of concern. This way, you can make the necessary adjustments before moving forward.
In addition, the lawyer can provide advice on how to best mitigate any legal risks associated with your business. With this type of professional guidance, you can be confident that your startup will be on solid footing from a legal perspective, allowing you to focus your attention on other aspects of the business.
As a business owner, it's important to take steps to protect your personal assets from legal liabilities.
One way to do this is to consult with an experienced lawyer who can advise you on the best way to structure your business. For example, you may want to consider setting up a corporation or LLC in order to shield your personal assets from business debts and liabilities.
You should also be careful about signing any personal guarantees on business contracts, as this could put your personal assets at risk if the business fails to meet its obligations. By taking active measures to protect your personal assets, you can help safeguard yourself from potentially devastating financial losses.
Starting a business is a complex process, and there are a number of legal issues that need to be considered.
One of the most important concerns is protecting your intellectual property. This can include anything from business methods and processes to confidential information and trade secrets.
Without appropriate legal protection, your ideas and know-how could be stolen or copied by competitors.
That's why it's essential to work with a law firm that specializes in startups. They can help you register your intellectual property and prepare confidentiality agreements to protect your trade secrets.
They can also advise you on data protection policies and non-competition agreements for your employees. By taking care of the legal side of things, you can focus on making your business a success.
If you are a tech startup, there are many important legal considerations to keep in mind. One of the most important is having proper documentation in place. The shareholders' agreement and the articles of association provide the roadmap for how your business will be run.
They establish the legal basis for decisions, ownership changes, and share issuance. An experienced startup lawyer will ensure that these documents are written correctly for your business.
This is a critical part of managing your tech startup and will help to avoid potential legal problems down the road.
As your business grows, you will need to hire employees with the skills and connections necessary to help it continue to grow. Employees should be paid for their time, and may also be given equity in the company. In order to protect both yourself and your employees, it is important to have employment contracts that clearly set out the terms of employment, including the role, remuneration, and dismissal process.
A human resources professional can help you create these contracts and ensure that you are compliant with data protection laws. Getting data protection wrong can be costly, so it is important to get it right from the start. By taking these precautions, you can set your business up for success.
The lawyer will help the startup by preparing the investment agreement and other documentation with the investors. The lawyer will also help with the process of getting funding more generally.
The initial money for the startup will have come from your own funds, or from family and friends. That seed capital will have been used to buy equipment, rent office space, make your first few hires and pay other costs.
Your startup will be ready to raise capital once you have the business plan dealing with how your product or service will be launched into the relevant market. Potential investors will want to see in the business plan, the opportunity for growth and profit for your startup. Your goal will be to raise enough money until your next funding round. By having a lawyer help with this process, it increases the chances of success for the startup.